When I think of a celebration, I think of good food, wonderful people, and great music!  This was definitely the case at the Pennsylvania Federation of Music Clubs (PFMC) Biennial Convention held from April 20-23, 2016 in Sayre, Pennsylvania.  I had the pleasure of attending the conference that also served as the Club's 100th birthday celebration!  The Club certainly welcomed me – as well as one of my classmates who also attended – and it was great fun to participate in the conference and perform for such an appreciative group.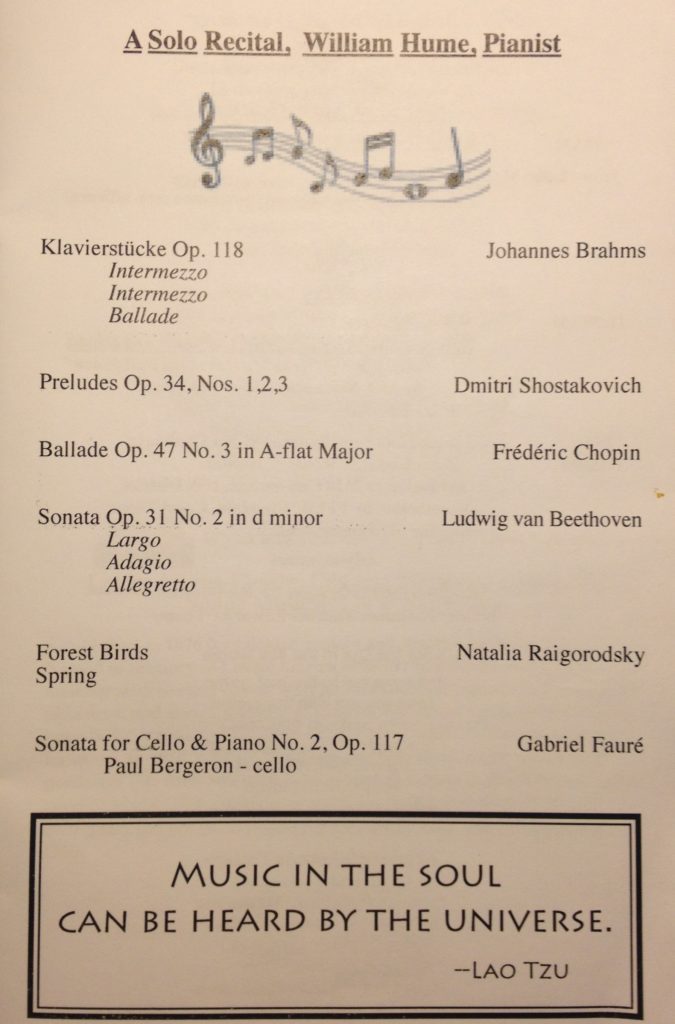 I was invited to attend as the guest performer by Mrs. Barbara Murray, the presiding PFMC President.   We were thrilled to share our music with such an enthusiastic audience, and we even got to attend the convention meetings. The Board Members and National Federation of Music Clubs President, Mr. Michael Edwards, discussed how to increase efficiency and raise revenue, as well as how to bring in new members and gain exposure for the Federation. Paul and I also spoke about our experiences as aspiring musicians, playing in the community and working with music organizations like the Federation whose support and encouragement of young people pave the way for future opportunities.
I am more motivated than ever to continue developing my skills as a musician while seeking opportunities to perform and speak publicly.  I hope to share my views with a wide variety of individuals in the community, which also serves as a great educational and practical experience. Participating in events like this reminds me that our role as performers is predicated on the ability to connect with audiences and help individuals find meaning and enjoyment in classical music.
I also performed some pieces by Ms. Natalia Raigorodsky, who is still actively composing not only for piano but for a multitude of instruments. In July 2016, I will be playing her set of six pieces from "My Redeemer Liveth."